Terms and Conditions of eBookiasts.com
The payment is made via an SSL-encrypted connection. You buy the service from Incrementum Media Ltd, and will appear as "ebookmaven.net or theebookpay.com +35620341517″ on your statement.
This service is offered to you by Incrementum Media Ltd (www.eBookiasts.com) – The following terms and conditions constitute the entire agreement between the service provider (Incrementum Media Ltd.) and the customer/user.
1. Quick summary – What do I get and what do I accept?
2. What is eBookiasts and what do we do?
3. General information.
4. Pricing by country.
5. Special promotions
6. Termination of membership.
7. Customer Support Service 24/7
8. Liability and responsibility of the cardholder.
9. Changes of Terms & Conditions.
10. Failure to receive welcome e-mails, winner e-mails etc.
11. Exclusions.
12. Disclaimer.
13. Governing Law.
14. Privacy Policy.
15. Cookies.
16. Money Back Guarantee.
17. Owner information of eBookiasts.com
Quick summary – What do I get and what do I accept?
If you accept this promotion, you get a on-going membership at eBookiasts.com
Your membership will automatically be renewed after the trial of 3 days period and then every 14 days for the membership price, showed below under "Pricing by country". Your membership will run until you actively cancel your membership. There is no binding period of your membership, it can be freely terminated at any time.
All questions or problems can be send to support@ebookiasts.com – All e-mails and customer service answers will be in english, so please write your questions in english, so we can provide the quickest and best online support for you.
What is eBookiasts and what do we do?
Are you looking for 500's of high quality e-books that are instantly downloadable to your smartphone, tablet or pc? Do you want to choose from a wide range of genre's including history, business, poetry and more? Subscribe to eBookiasts today and see what we have in store for you. eBookiasts offers our users access to 500's of e-books covering a wide range of topics that are ready for download wherever and whenever you are. From biography, economy and kid's books, to business books, drama, food/recipes and much more, eBookiasts is your exclusive online source for affordable e-books. If you are an avid reader and you want access to some of the world's best reviewed book titles, choose eBookiasts today and experience the difference our quality and selection can make for you.
General information
By signing up for a membership through one of our promotions, competitions or draws you agree to let eBookiasts.com withdraw the trial period price and then the normal bi-weekly rate for the membership from the credit card used when signing up. When you buy a membership, you will automatically be renewed until you terminate under "My account" on www.eBookiasts.com. You have to be at least 18 years of age and reside in one of the countries we are operating in, to have a valid membership to www.eBookiasts.com. There are no hidden charges when purchasing the introduction membership, just the amount stated in the campaigns, as you can terminate you membership before the 3 days trial period runs out. Please be aware that you cannot cancel your membership the first 24 hours.
A rejection of a membership payment, the customer will later be charged the same amount until payment goes through. Is it not possible to make payment, access immediately closing until payment has been made correctly.
Payments which rejected attempts will be raised again later for a new period. Rejected payment in over half a year, terminates the membership automatically and access for the site eBookiasts.com closes and competition participation ceased.
Allthough Incrementum Media Ltd reserves the right to issue both digital and physical invoices if a customers order is not followed through with a payment by credit card. Invoices can be issued by a third party as eBookiasts.com reserves the right to use so called factoring methods. Furthermore the customer agrees also that all communications relating to this trade is covered by RPL § 154a on a agreement to electronic and telephone communication between the parties in this trade.
It is the responsibility of the customer to have sufficient funds on the card and the payment will not fail, if the customer wants full participation. The following credit cards can be used for payment: Master card, Maestro, Visa, Visa Electron and JCB.
A confirmation email for your order/payment will be sent to the email you stated upon signing up for the membership.
Pricing by country
This cost for the service at eBookiasts.com is depending on the promotional campaign, competition or draw that you joined and which country – all trial based memberships will automatically continue until cancelled – after the trial period. All prices are inclusive VAT. The right arising see. These terms, which can be read in the "Returns and rights of withdrawal".
Pricing by country is summarized below:
| Country | Trial Period | Bi-weekly |
| --- | --- | --- |
| United States | 2.70$ USD | 39.80$ USD |
| Canada | 2.70$ CAD | 54.90$ CAD |
| United Kingdom | 2.70£ GBP | 35.90£ GBP |
| Ireland | 2.70€ EUR | 48.90€ EUR |
| Austria | 1.99€ EUR | 48.90€ EUR |
| Netherlands | 2.70€ EUR | 48.90€ EUR |
| Belgium | 2.70€ EUR | 48.90€ EUR |
| Germany | 2.70€ EUR | 48.90€ EUR |
| France | 2.70€ EUR | 39.80€ EUR |
| Spain | 2.70€ EUR | 39.80€ EUR |
| Italy | 2.70€ EUR | 39.80€ EUR |
| Greece | 1.00€ EUR | 48.90€ EUR |
| Portugal | 1.00€ EUR | 39.80€ EUR |
| Finland | 1.00€ EUR | 48.90€ EUR |
| Australia | 2.70$ AUD | 59.80$ AUD |
| New Zealand | 2.70$ NZD | 65.90$ NZD |
| Poland | 5.00 PLN | 208.00 PLN |
| Denmark | 9.95 DKK | 299.00 DKK |
| Sweden | 10.95 SEK | 499.00 SEK |
| Norway | 10.95 NOK | 466.00 NOK |
| Switzerland | 2.70 CHF | 54.90 CHF |
| Romania | 2.70€ EUR | 39.80€ EUR |
| Turkey | 2€ EUR | 39€ EUR |
| Moldova | 39 MDL | 39.80€ EUR |
Special promotions
Sometimes eBookiasts.com offers limited time promotions to bring in new users, the special offer is offered at a discounted membership rate and the membership fee will be charged on a bi-weekly billing period. Don't miss the chance to take advantage of this discount if you get an invite. If any questions, feel free to contact our Support Team.
Termination of membership
You can terminate your membership at eBookiasts.com by logging on to the website with your information, received in the "welcome mail" – you can terminate it via "My Account" on www.eBookiasts.com. Please be aware that you cannot terminate your membership the first 24 hours after you signed up for a trial – If you have any questions you are more than welcome to contact us at support@ebookiasts.com.
Customer Support Service 24/7
We are committed to providing the best possible customer support experience, and we're excited to announce that our assistance is now available 24/7. This means you can reach out to us for help at any time, day or night, as our support team is always here to assist you.
Our support hours have been expanded to cater to your needs around the clock. We are open every day of the week, including weekends, all based on the EU time zone (UTC). This change is designed to ensure that you receive timely and efficient support whenever you require it.
If you have any questions, concerns, or problems, don't hesitate to contact us via email at support@ebookiasts.com. To ensure quick and accurate assistance, we kindly request that all communications be in English. This helps us provide you with the best and most effective support possible. Messages in other languages might be subject to misunderstandings, which we want to avoid.
Upon sending an email to support@ebookiasts.com, you will receive an automatic confirmation email containing a unique reference number. This reference number confirms the receipt of your email and indicates that our support team is ready to address your query. If you do not receive this confirmation email, please consider resending your inquiry, as it might not have reached us.
It's important to note that while we are dedicated to assisting you, we are unable to process membership terminations on your behalf. If you wish to terminate your membership, please follow the instructions provided on our website. The responsibility lies with you to initiate the termination process if you decide to discontinue using our services.
Thank you for choosing us as your service provider. We look forward to providing you with exceptional 24/7 customer support.
Complaints or disputes
If you have a complaint or dispute, please contact us as soon as possible via our contact form or via email at support@ebookiasts.com.
Once the complaint/dispute is received our team will work hard to resolve your complaint or dispute as quickly and fairly as possible. We reserve the right to investigate the issue thoroughly. This procedure could involve reviewing your account history, communicating with our support team, and gathering any relevant information or evidence.
If we determine that there was an error on our part, we will take steps to correct the error and compensate you for any losses or damages incurred. If the resolution concludes that you have violated our terms and conditions we reserve the right to suspend, discontinue, or otherwise terminate the Service or the Agreement
Throughout the process, we will communicate with you regularly to keep you informed of the status of your complaint or dispute. We will also provide you with updates on any actions we are taking to resolve the issue.
If you are not satisfied with the resolution of your complaint or dispute, you may escalate the issue to our management team. Our management team will review the issue and provide a final decision.
We encourage you to work with us to resolve the issue in a fair and efficient manner.
Overall, our goal is to provide our customers with the highest level of service and support. We take all complaints and disputes seriously and will work to resolve them as quickly and fairly as possible.
Liability and responsibility of the cardholder
You registration is binding from the moment you log into your profile and thus take your membership in use. The cardholder is required to pay the full amount for the whole period and the following payments, unless the cardholder has terminated the membership correctly as described in the terms. It is the cardholder's responsibility to make sure there is sufficient balance on the card to pay for the membership. In the case insufficient payment, fraud or repeated errors, the member will lose access to our website.
Changes of Terms & Conditions
Incrementum Media Ltd reserves the right to modify the terms at any time. If the terms change it will be published on our website and the member will have 30 days to terminate the membership if you disagree with the terms. This will apply in a case of significant changes in your current agreement with eBookiasts.com. After the 30 days any still existing member will be deemed to have accepted the changes implied. The member can at any time change address and user details via the "My profile". The changes till then take effect in the current terms.
Failure to receive welcome e-mails, winner e-mails etc
eBookiasts.com cannot be held accountable for the member not receiving the welcome email, terminations, invoices, receipts etc. It is at any time the responsibility of the member to ensure that your provider or e-mail is accessible and able to receive the mentioned mails. By ensure that they do not end up in the spam folder or "junk mail". E-mail providers such as Hotmail and Gmail can have problems related to the e-mails sent from eBookiasts.com and we advise you to use an alternative provider when membering to eBookiasts.com.
Exclusions
eBookiasts.com and Incrementum Media Ltd, reserves the right to exclude a member, without warning, in the following cases:
• Service abuse.
• Violation of the current Terms & Conditions. Sharing information concerning other members' (e-mail address, postal address, telephone number, etc.)
• Illegal behavior, non-ethical, irresponsible or any other behavior that could be construed as illegal, abuse of copyrights of the ebooks provided. All PLRs, MRR, RR licenses must be uphold.
• Accounts considered being fraudulent.
• General inacceptable behavior as defined by the site.
Any content considered as a direct violation with the law as well as cases of harassment will be reported to the relevant authorities, including the IP address of the member, time of creation and any other necessary information.
Disclaimer
We at eBookiasts.com are committed to responding to any alleged copyright violations, should they occur. Notice of any alleged violation should take the form proposed by the U.S. Digital Millennium Copyright Act as revealed at http://www.copyright.gov.
If any material infringes on the copyright of any offended party, we may remove the content from eBookiasts.com, prevent access to it, terminate or block access for those responsible for the content, and/or any other action deemed appropriate. We may also pass along record of the incident for documentation and/or publication by third parties at our discretion.
Not Legal Advice/No Attorney-Client Relationship
If you believe your rights have been violated, it can be a serious matter. This Disclaimer notice exists solely to effectuate our efforts, as website owners, to prevent and eliminate infringement on intellectual property rights. It is no substitute for the assistance of competent legal counsel. Other remedies and action, such as against an internet service provider (ISP), may exist.
We use several different PLR content providers for all our content in our member area, and can provide licenses for all ebooks we offer in the member area – provided from our partners, for legal use of all the ebooks, articles and content, to be used for paid member areas. Ask for more details.
Copyright/Affiliates
The content is owned by Incrementum Media Ltd (or our affiliates and/or third party licensors (as applicable), unless indicated otherwise. The materials may not be used except as provided for in these Terms, and any other relevant terms and conditions provided to you without our prior written permission.
You acknowledge and agree that certain content provided to you is the property of third party licensors and without prejudice to any and all other rights and remedies available, each such licensor has the right to directly enforce relevant provisions within these Terms against you.
Governing Law
These Terms of Service shall be governed by and construed in accordance with the laws of Malta and any disputes will be decided only by the Maltese courts.
If any of these Terms of Service is held by any court of competent authority to be unlawful, invalid or unenforceable, in whole or in part, this will not affect the validity of the remaining Terms of Service which will continue to be valid and enforceable to the fullest extent permitted by law.
Privacy Policy
Your privacy is very important to us. Accordingly, we have developed this Policy in order for you to understand how we collect, use, communicate and disclose personal information. The following is our privacy policy at eBookiasts.com.
• Before or at the time of collecting personal information, we will identify the purposes for which information is being collected.• We will collect and use personal information solely with the objective of fulfilling those purposes specified by us and for other compatible purposes, unless we obtain the consent of the individual concerned or as required by law.• We will only retain personal information as long as necessary for the fulfillment of those purposes.
• We will collect personal information by lawful and fair means and, where appropriate, with the knowledge or consent of the individual concerned.
• Personal data should be relevant to the purposes for which it is to be used, and, to the extent necessary for those purposes, should be accurate, complete, and up-todate.
• We will protect personal information by reasonable security safeguards against loss or theft, as well as unauthorized access, disclosure, copying, use or modification.
• We will make readily available to customers information about our policies and practices relating to the management of personal information.
We are committed to conducting our business in accordance with these principles in order to ensure that the confidentiality of personal information is protected and maintained.
The following applies from May 25th 2018
Incrementum Media Ltd. Office 11, Northlink Business Centre, Level 2, Burmarrad Road, NAXXAR NXR 6345, Malta ("Incrementum Media Ltd", "we", "us" or "ours") are the controller of your personal information, and we are obligated to protect and respect your privacy and your personal integrity, when your use Incrementum Media Ltd´s products and services and are browsing our website. This Privacy Policy will help you understand, which personal information we gather, why we gather this information and how we use them. The Privacy Policy will also explain how you can exercise your rights, when you confide us with your personal information. We ask you to read this Privacy Policy carefully and familiarize yourself with the content. If you have any questions, you are welcome to contact us via the contact information, which is found in the bottom of this Privacy Policy.
Which personal information do we gather from you?
When you gain access, sign up, participate in, create an account or in other way uses our services, we can collect personal information about you. The personal information, we collect, depends on the circumstances and the services you use, but can consist of the following:
Personal information which you actively provide us
• Name, e-mail, phone number and address.
• Nationality
• Payment information
• User identification, included username for login, password, secret question and the answers of this.
User generated personal information
Your purchase references, i.e. if you react on ads or campaigns
• IP address
We can also gather other information about your use of our services through cookies and similar technologies.
Personal information gathered from third party
We may supplement the information we collect from you with information we receive from third parties and through your use of websites, products or services offered by other products in our company, Incrementum Media LTD. This can for example Include information we receive from third parties who provide our payment solutions in order to enable payment when using our Services.
Why do we gather your personal information?
Our purpose
We process your personal information for the following purposes:
A) For the sake of our contractual relationship:
• To handle payment for your account and to deliver order and invoice information to you
• To keep track of your purchases in order to ensure that we can provide you with the services that you are entitled to
• To communicate with you about your membership, account or purchase of our Services
• To inform you about changes in our Services
• To provide offers, news, information, products or services that you request from us
B) For legitimate purposes:
• To share your information with other products within Incrementum Media LTD when necessary for administrative purposes or for the deliverance of our Services to you
• To use IP address or other information required to block the malicious use of our Services for the purpose of protecting our Services or otherwise enforcing or using our Terms and Conditions
• To provide information in a merger and acquisition process for business and strategic management purposes.
• In order to provide you with offers, news, information, products or services that we believe may be of interest to you, including tailor-made advertising, it relate to your likely interests
• For analysis and statistical purposes
• To establish, exercise or defend legal requirements
C) We may also process your personal information if it is necessary for us to comply with a legal obligation or decision of an authority.
What legal basis in GDPR is the processing of your personal data based on?
The processing of your personal information for the purposes described below:
• point (A) is required for the conclusion and fulfillment of our obligations following our agreement with you;
• point (B) is required for our legitimate interests in developing, managing, protecting and marketing our Services as well as from a business and strategic perspective;
• point (C) will only occur if we have received your consent to such treatment;
• point (D) is required to comply with legal obligations.
Is it mandatory for you to provide your personal information?
Personal information that we request from you and which is marked "mandatory" in any way, such as using the * symbol, is required for us to provide our Services (for legal, contractual, administrative, technical or similar reasons ). However, some of your personal information may only be required if you use specific features, enable optional parts of the Service, or request access to certain resources, offers, promotions, programs, or similar from us or our affiliates. This will you be informed about before collecting such personal information from you.
Who can we share your personal information with?
Group transfers
We may disclose your personal information to other products within Incrementum Media LTD, if necessary for administrative purposes or for the provision of our Services to you. If you have consented to this, we may also disclose your personal information to products within Incrementum Media LTD for marketing purposes. Products that access your personal information follow practices in accordance with this Privacy Policy.
The partners, sponsors and advertisers
We can share your personal information with our collaborators and sponsors when you participate in surveys and competitions in the Service. In addition, we may also share your personal information with our collaborators and advertisers, but only after you have requested it or assent that you have consented to it.
As described, we may also use aggregated information to monitor the use of our Services in order to help us improve and develop our Services, and we may make such aggregated information available to third parties, such as. content partners or advertisers. Aggregated information does not include personal information and can't be linked to you.
Third parties for security or other legitimate reasons
We may also disclose your personal information to third parties if we reasonably have reason to believe that disclosure of such personal information is necessary:
• In order to comply with applicable legal obligations, including applications, court orders, government requests or search warranties, or otherwise required by law;
• To protect our rights or property, or the safety of our customers or employees;
• To protect against fraudulent, malicious, misuse, unauthorized or illegal use or membership to our Services and to protect our network, Services, Devices and Users from such use;
• To promote or defend against complaints or legal claims in court, administrative cases and procedures and the like;
• To assess credit risk, for reporting purposes or to receive payment for our Services;
• As part of merger and aggregation, provided that the potential buyer or seller agrees to respect and process your personal information in accordance with our Privacy Policy;
• To external auditors and supervisors
Where do we process your personal information?
The personal data we collect from you can be transferred to and stored at a destination outside the European Economic Area ("EEA"), including destinations not covered by a decision of the European Commission on an adequate level of protection for the processing of personal data. It can be shared with other products within Incrementum Media LTD, handled by employees working for us or for one of our suppliers outside the EEA. Such staff may, for example, be involved in fulfilling your order, processing your payment information and performing our support services. We take all reasonable precautions to ensure that your personal information is processed safely and in accordance with this Privacy Policy and has taken appropriate safeguards to protect your personal information. For further information about or a copy of these safeguards, please contact us using the contact information found at the end of this Privacy Policy.
How long do we store your personal data?
We will keep your personal information only as long as we consider it necessary to fulfill our purposes as described above under "Why do we process your personal information". Then we will delete or, in some cases, anonymize your personal information. We regularly check whether we have saved personal information to be deleted. Since we process your personal information for different purposes, the actual period of personal information will vary.
Typically, the following deletion deadlines apply:
Data type
What is it?
Deletion deadline
User data
User data is information about, how you use the service and which orders you make.
Until the account is deleted (is processed in 5 years)
Customer service data
Customer service data is information that you provide when you are in contact with eBookiasts.com customer service and voice recordings made for educational purposes.
3 years (call logs and text dialogs)

1 month (voice recordings)
Account information
Account information is information about your account, such as username, password and purchase information made in the
eBookiasts.com service.
Until deletion of account
Transaction data
Transaction data is information about transactions made on your account in connection with purchases made in the
eBookiasts.com service
10 years
How do we protect your personal information?
Protecting your personal information is important to us. All personal information you provide us is stored on secure servers and we have strict procedures to protect against loss, abuse, unauthorized access, change, disclosure or destruction of your personal information. Any payment transactions will be encrypted by industry standard technology and subject to PCI security standards.
While we work hard to protect your personal data, we cannot guarantee that our security measures prevent any unauthorized attempts to access, use or disclose personal information. However, we maintain safety and incident plans, including plans for handling any breach of data security, in case of a physical or technical incident to handle this in a timely fashion and limit any adverse effect of such an incident.
How can you access your personal information?
We understand that sometimes you may need additional information from us about your personal information and how they are processed or that you may want to update or correct the personal information you have given us. Therefore, you include the following rights:
• Right to access your personal information: You are entitled to be verified by us if we process personal information about you and, if so, to access your personal information and information
• Right to get corrected personal information: If you find that personal information we treat about you is inaccurate, you have the right to make us correct such personally identifiable information.
• Right to delete personal information (the right to be forgotten): Under certain circumstances, for example, if your personal information has been processed illegally or you have withdrawn your consent (if processing of your personal information is based on your consent), you have the right to request and delete your personal information from us.
• Right to limit processing: under certain circumstances, i.e. If you contest the accuracy of your personal information or if you object to our legitimate purpose to process your personal information, you are entitled to request that we limit the processing of your personal information until a solution has been found.
• Right to protest against processing: under certain circumstances, i.e. if you contest our legitimate interest in processing your personal information, you have the right to object, for reasons relating to your particular situation, against such processing.
• Right to data portability: If your personal information is processed automatically based on your consent or in the performance of our contractual relationship, you have the right to request that we provide you with your personal information in a machine-readable format for transmission to another data controller.
• Right to lodge a complaint with the supervisory authority: You have the right to file a complaint regarding our processing of your personal information to your supervisory authority.
If our processing of your personal information is based on your consent, you have the right to withdraw such consent at any time (however, it will not affect processing based on your consent before withdrawal) by contacting us or by updating the settings in the Service. (where relevant).
Please contact us using the contact details below to make a request for your rights. We will make commercially reasonable efforts to respond to your request within 30 days of receiving such a request. If we cannot comply with your request within 30 days, we will let you know about this, the reason for the delay and when we expect to be able to meet your request.
Also, be aware that you can change your contact preferences on the "Settings" page if you do not want to receive certain types of information from us. You can also do this at any time by contacting us at support@ebookiasts.com
Changes to this Privacy policy
Our Privacy Policy may be amended from time to time. Therefore, be sure to review the latest version of this policy on a regular basis. We will disclose any changes to the Privacy Policy here, and if the changes are significant, we will provide you with a more prominent message such as email. If we change this Privacy Policy in a way that will affect how we use your personal information, we will advise you about the choices you may have as a result of these changes. We will also keep previous versions of this Privacy Policy in an archive for your review.
Cookies
At eBookiasts.com we wish to give you the best user experience possible, which is why we have to use cookies to store relevant information on your computer.
1. What are cookies?
Cookies are small text files containing information that a website like ours can save and read again.
2. What are we using cookies for? 
We are using cookies for the following: Remembering your username and password, collect statistics about how you use our website – via Google Analytics make it possible to share via facebook and other social media, saving your name and address for relevant new promotional campaigns.
3. How to prevent or get rid of cookies? 
To learn more about deleting cookies, you can use the following link:
https://www.aboutcookies.org/how-to-delete-cookies/
To learn more about controlling cookies, you can use the following link
https://www.aboutcookies.org/how-to-control-cookies/ 
4. For how long are we storing the cookies? 
The cookies we place with you are stored for a varied number of months, depending on the purpose of the various cookies. Every time you visit our website, the period is extended and they are automatically removed when they expire.
Money Back Guarantee
If you have tried our membership membership you are automatically covered by our Money Back Guarantee. That means, if you are not satisfied with our service, we will issue you a refund. The Money Back Guarantees applies to all trial memberships (i.e. 3 days trial-membership at reduced price) – not subsequent periods. When applying for the Money Back Guarantee you will have to get in touch with our customer support via the customer support contact form (https://ebookiasts.com/contact) or by sending an email to support@ebookiasts.com.
If the trial period has ended and the regular billing has started, refunds can be claimed by contacting our customer support at (https://ebookiasts.com/contact) or by sending an email at support@ebookiasts.com. Refunds will be assessed on case to case. Notwithstanding the foregoing we reserve the right to asses the case and refund the prorated portion of the fees you have paid for the current term of the Service through the end of that term. Moreover we reserve the right to not refund any unused days if your account is canceled due to a violation of our terms and conditions.
If the assessment deems the subscription should be cancelled immediately your account will run out at the end of the period that has been paid for. If eligible for a refund, the amount to refund will be processed on the same payment method used for the initial enrollment into the membership. Refund can take between 10 to 15 days to show on your bank statement.
We reserve the right to suspend, discontinue, or otherwise terminate the Service or the Agreement if we determine that you have violated our terms and conditions.
We reserve the right to modify this policy at any time without prior notice. If we make any changes to this policy, we will post the updated policy on our website.
If you have any questions or concerns regarding this policy, please get in touch with our customer support team at (https://ebookiasts.com/contact) or via email at support@ebookiasts.com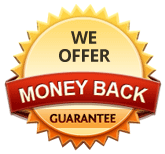 Owner information of eBookiasts.com
For further information about our Terms & Conditions or other unanswered issues or questions, please feel free to contact us at the information below.
eBookiasts.com is owned and operated by:
Incrementum Media Ltd
Office 11, Northlink Business Centre, Level 2
Burmarrad Road
NAXXAR NXR 6345
Malta
Company number: C84570
E-mail: support@ebookiasts.com
www.eBookiasts.com